We're excited to announce a game-changing partnership that's going to rock the mortgage industry: Whiteboard CRM is now part of Daily AI.
Top originators already trust Daily AI and Whiteboard CRM to level up their sales, operations, and marketing efforts.
With our powers combined, Daily AI and Whiteboard customers will be unstoppable.
Complete the form below to sign up for a personalized demo of Daily AI. Keep reading to learn more about what the Daily AI acquisition of Whiteboard means for you.
What is Daily AI?
Daily AI is an all-in-one solution for mortgage professionals. With our platform, you can:
Grow your business with automated lead conversion

Streamline operations with in-process transaction milestones

Make database marketing a cinch with one-click post-close nurture campaigns
Why did Daily AI acquire Whiteboard CRM?
The Whiteboard CRM platform enables lenders to sell better. Whiteboard also provides stellar customer support. Both of these align perfectly with Daily AI's mission and values.
How does this acquisition benefit mortgage lenders?
Daily AI's mission is to help mortgage professionals increase their performance. Our combined teams will help to further this mission by providing world-class technology, client service, and value to all of our customers.
How does the Daily AI acquisition benefit Whiteboard customers?
Whiteboard customers still have access to their existing accounts, and service agreements are still valid. To learn more about the opportunities available to Whiteboard customers as a result of the acquisition, please contact a service representative via the form below.
"We love Daily AI because leads will never slip through the cracks again. It's a no-brainer for us — the team is happy to see their loan volumes continue to increase, thanks to Daily AI."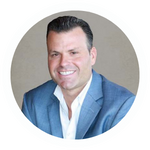 Norbert Gyorfi
Mortgage Banker, LeaderOne, NMLS #350790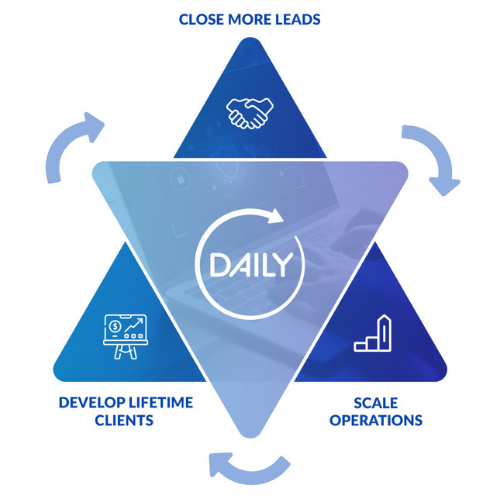 Complete the form below to get in touch with a Daily AI specialist. We'll reach out promptly to schedule a 1:1 meeting and review your needs.
Meet Daily AI — The Intelligent Solution for the Future of Lending
Increase Lead Conversion
Our intelligent campaigns convert leads via video texts, SMS, ringless voicemail & email.
Streamline Operations
Maintain a precise level of coordination throughout the transaction process.
Database Marketing
Stay engaged with your post-close customers to increase repeat & referral business.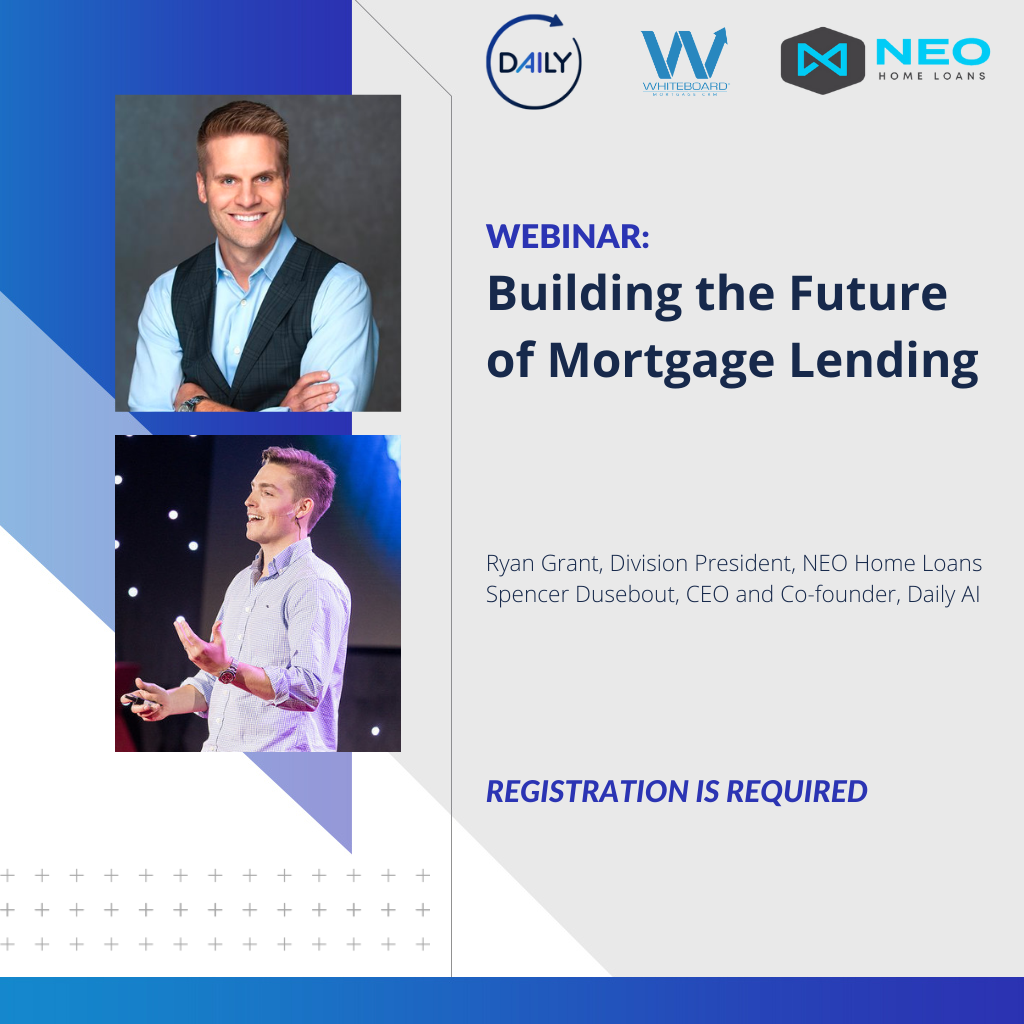 Want to hear directly from industry leader Ryan Grant and Daily AI CEO Spencer Dusebout?
What does the Daily AI acquisition of Whiteboard mean for the future of mortgage lending? Find out on our exclusive webinar with industry leader, Ryan Grant.
Are you a current Whiteboard customer? This webinar discussion is especially for you.
Join Kevin Ducey, strategic partner of Whiteboard CRM, and Spencer Dusebout, CEO of Daily AI, to learn about the opportunities available to you as a current Whiteboard customer.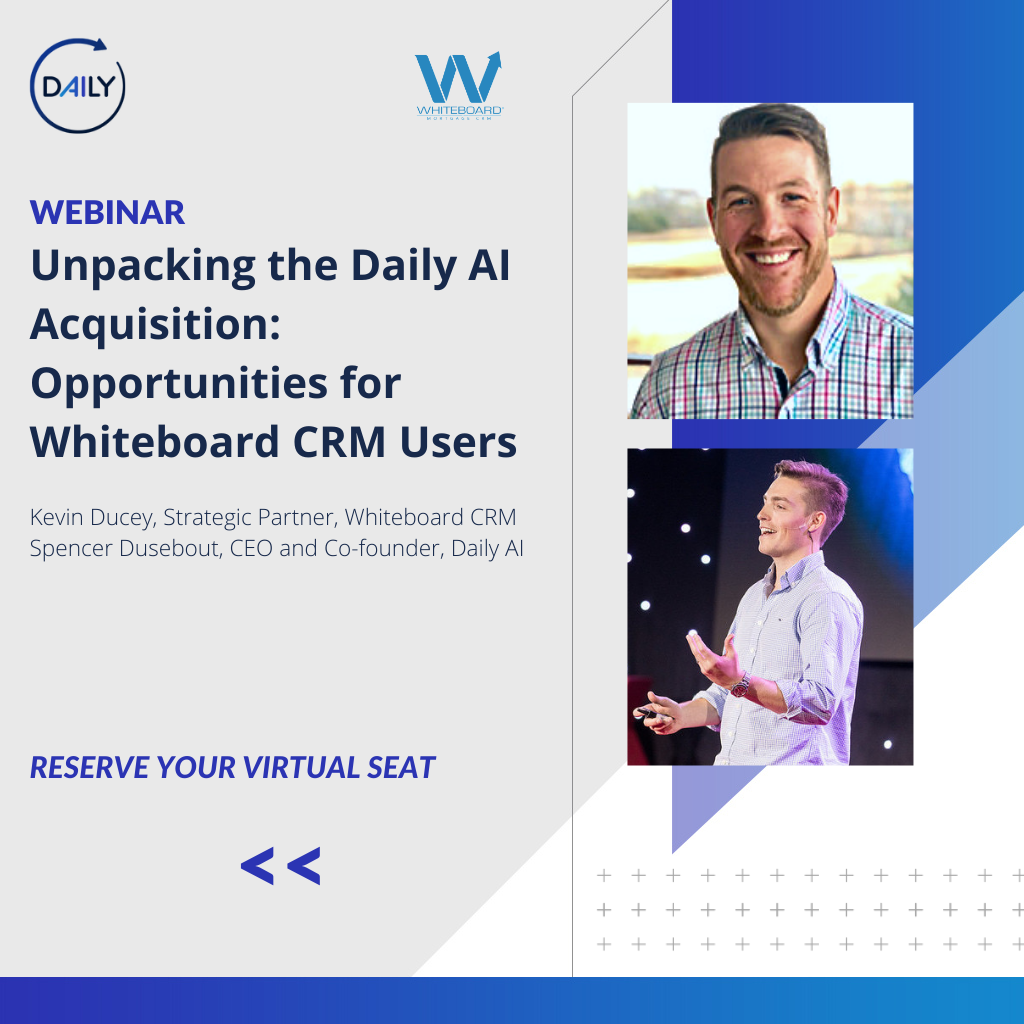 Learn More about the Daily AI
Acquisition of Whiteboard
Still have questions? Complete the form to book time with the team.